Pressure Washing Brisbane For Pathways And Patio Areas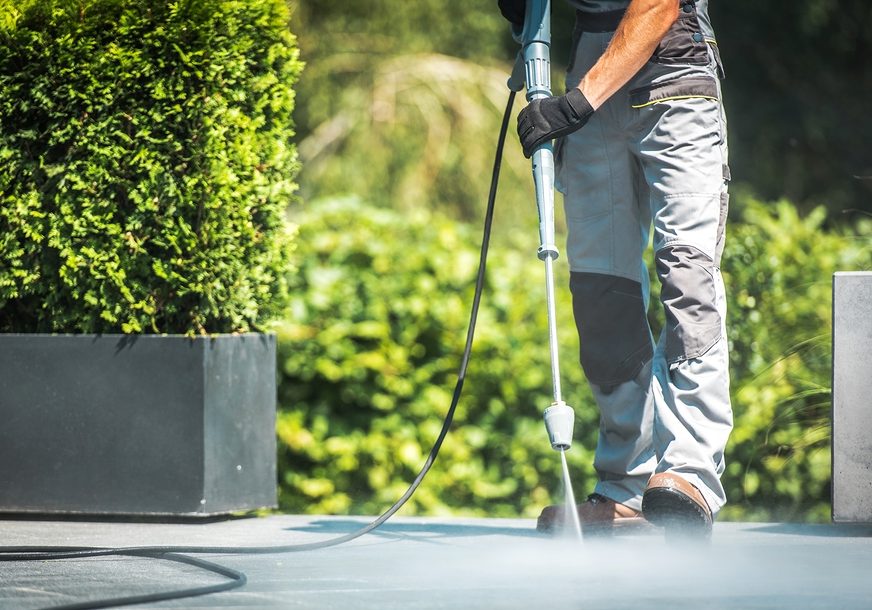 When you have invested time and money into your backyard and landscape, you want to know that it is going to last you at its very best. You want it to remain looking fresh and bright, with the aesthetics that were there the day that the installation was made. From your patio to your decking, to every paving stone in between, the best way that you can do that is through our fantastic pressure washing service. At Bayside Mowing, we'll help you to keep your yard and anywhere else in your exterior property clean and fresh, continuing to show off their premium aesthetics. Simply give us a call and let us know what it is that we can do for you and we would be more than glad to deliver our quality pressure washing services.
Patio Pressure Washing
Your patio is likely one of the parts of your backyard that you use the most. Whether you are just making use of it for sitting or lounging around, as an outdoor eating area, or even a spot for your cooking, you want it to stay clean and bright. And, through pressure washing, you can do just that. We'll be able to carve away all of the dirt and grime, leaving behind a surface that looks next-to-new. So, leave us to take care of your patio and we can promise to leave it looking as good as ever.
Deck Pressure Washing
We can say just the same for your deck too. Decks are notorious for picking up grime and dirt, as well as moss, algae, lichen, and even mould, as well. But none of these will ever be a match for our professional-grade pressure washing equipment. We'll be able to rid you of any dirt in just a matter of time, restoring any old deck to a lighter and healthier looking version of itself. Our pressure washers are strong enough to rid you of any dirt but remain delicate enough to keep any staining or paintwork that you have intact. If that is a concern of yours then you know you are going to find the quality service that you need exclusively through us.
Siding and Stucco Pressure Washing
It might be easy to forget but the exterior of your home plays as big a part in your outdoor aesthetic as anything else. Even if your decking looks new and your plants are in full bloom, dirty stucco or siding is going to ruin that. But you don't need to worry because we are happy to help you through our pressure washing service. We'll tear away any grime and leave you with your exterior walls looking brighter than ever.
Pool Pressure Washing
For those who own a pool on their property, you already know how important cleaning is. Both your pool patio and the surface of the pool need to be kept free of any grime, as well as chalky lime that builds up over time. And, there is no better way for you to clean it up that pressure washing. You can count on our team for your needs in pool pressure washing and we'll make sure that we deliver you a job that lasts you the whole season.
Pressure Cleaning For Decks, Paths, Pool Areas And Paved Areas Around Your Front And Back Yards